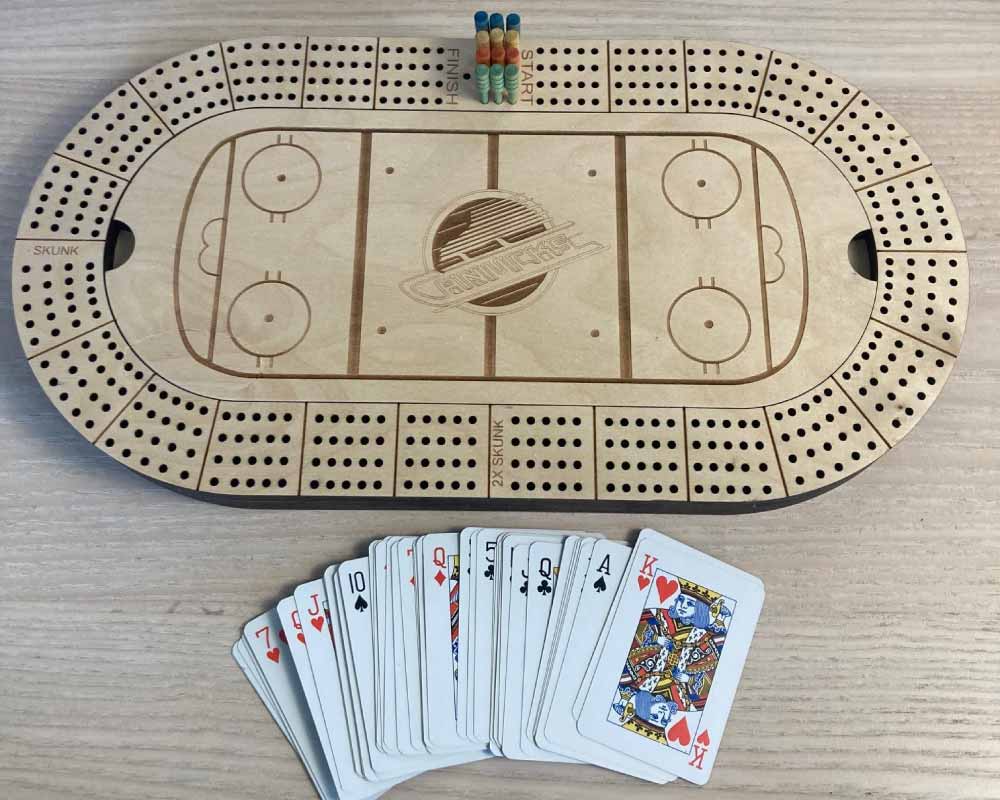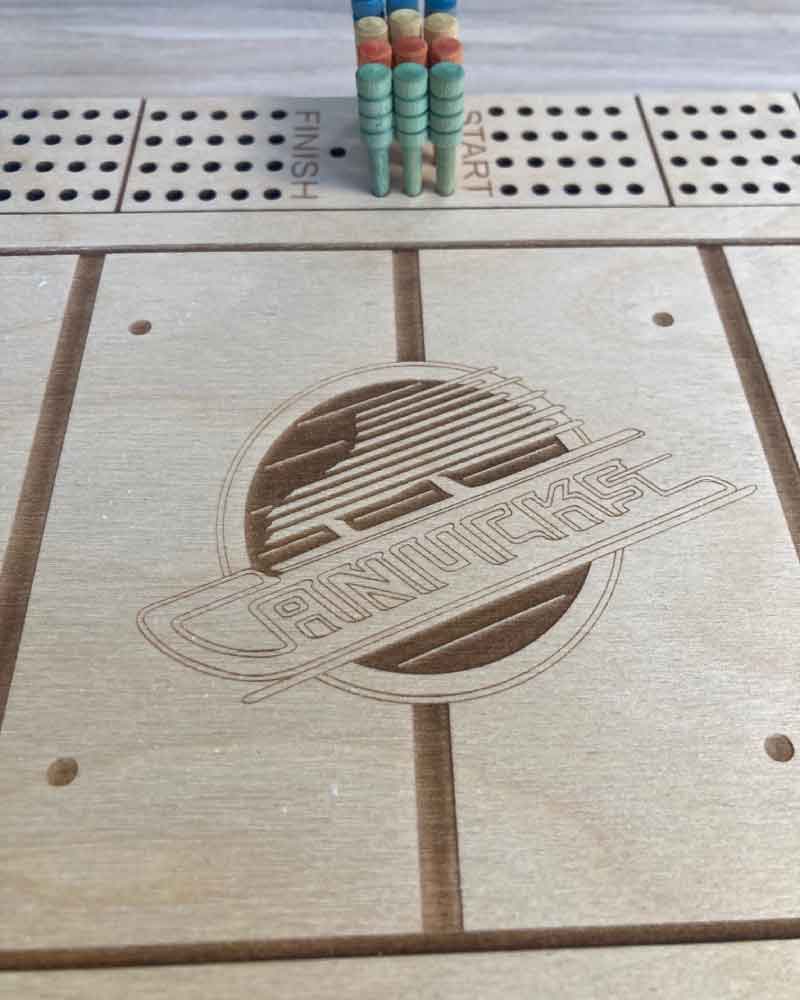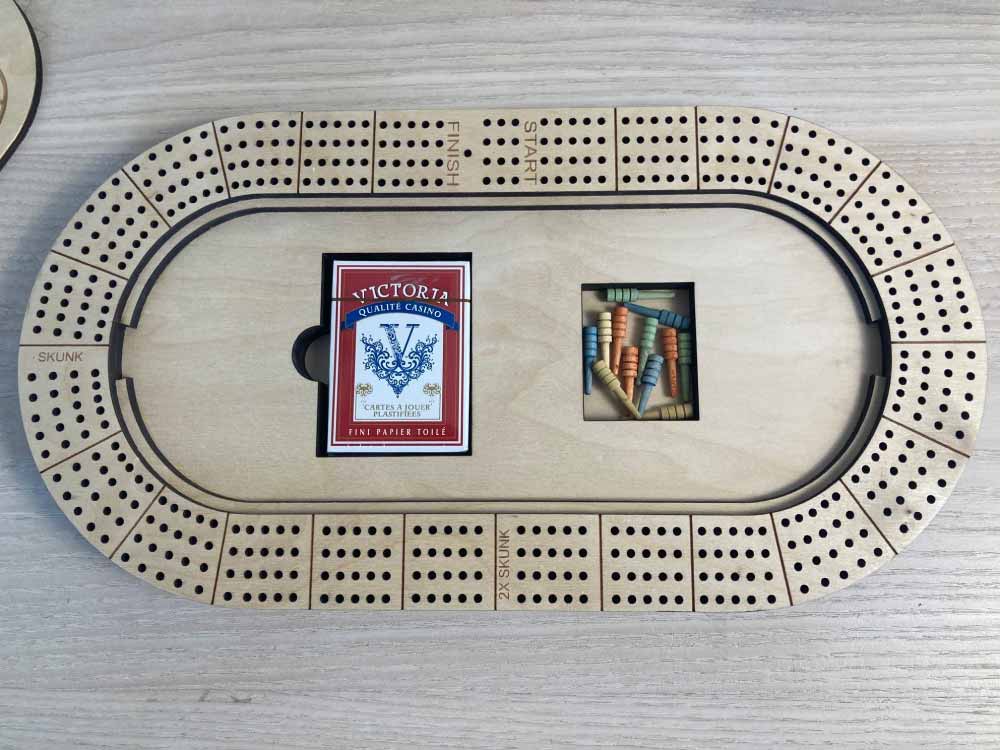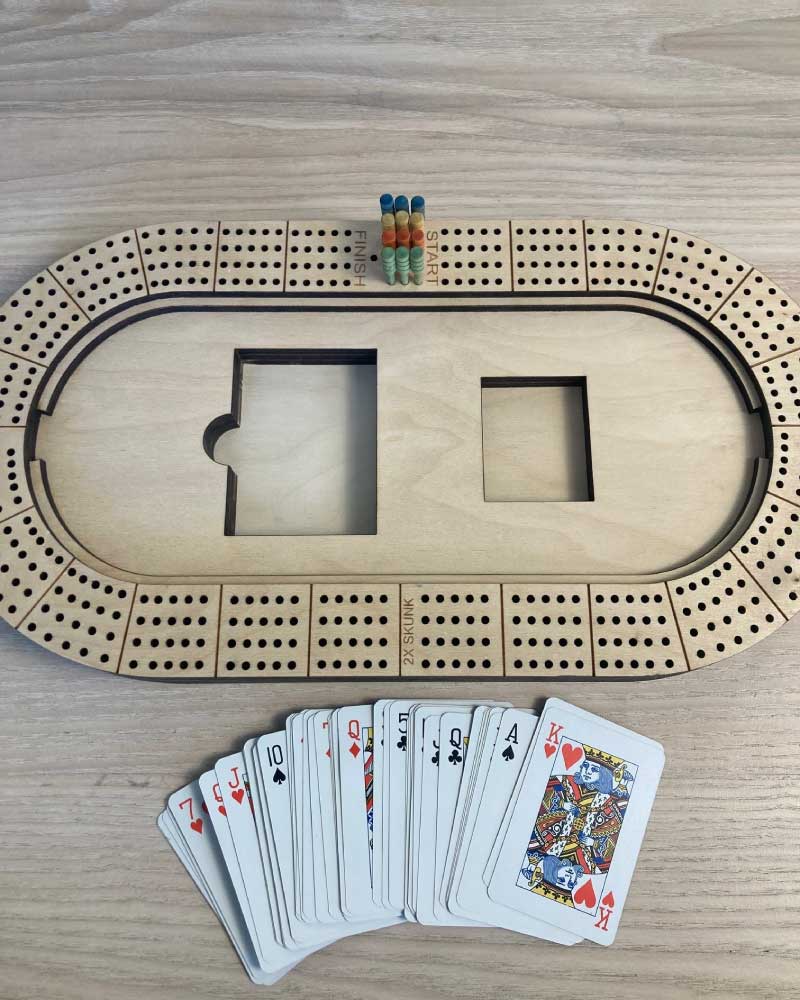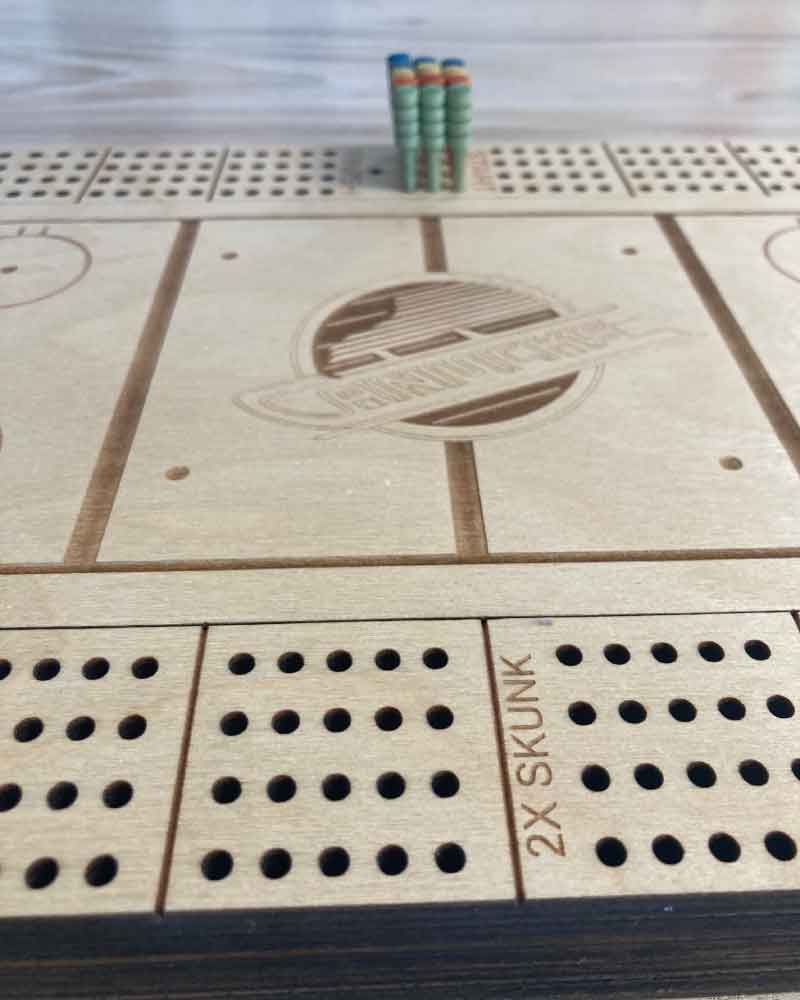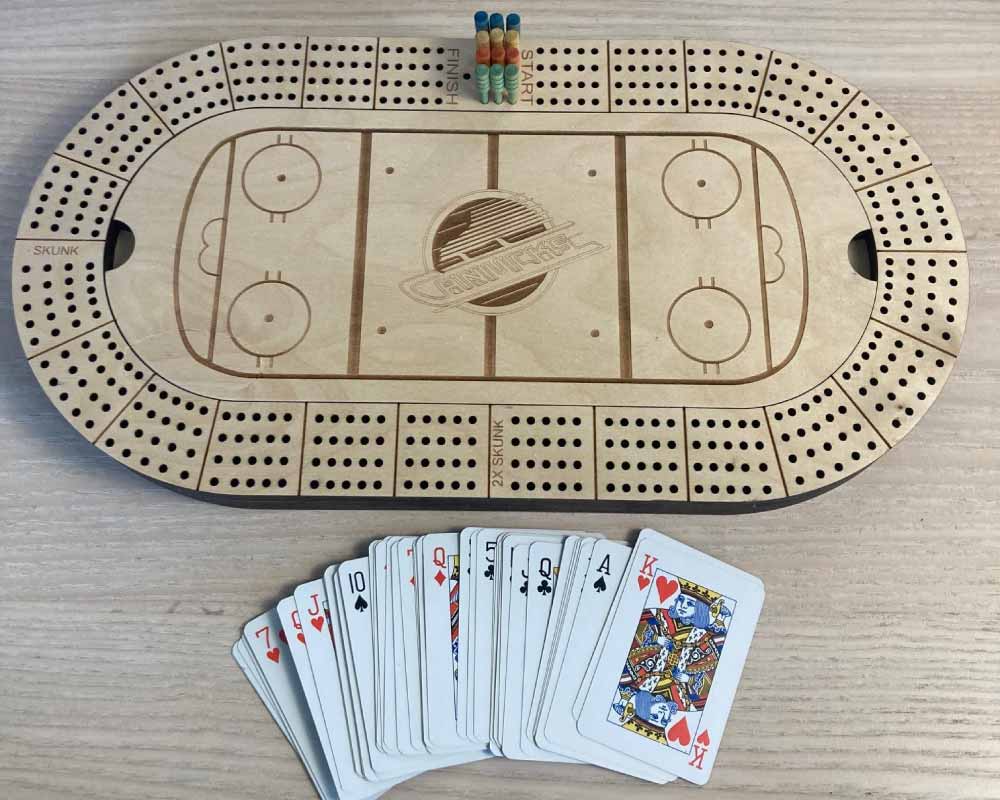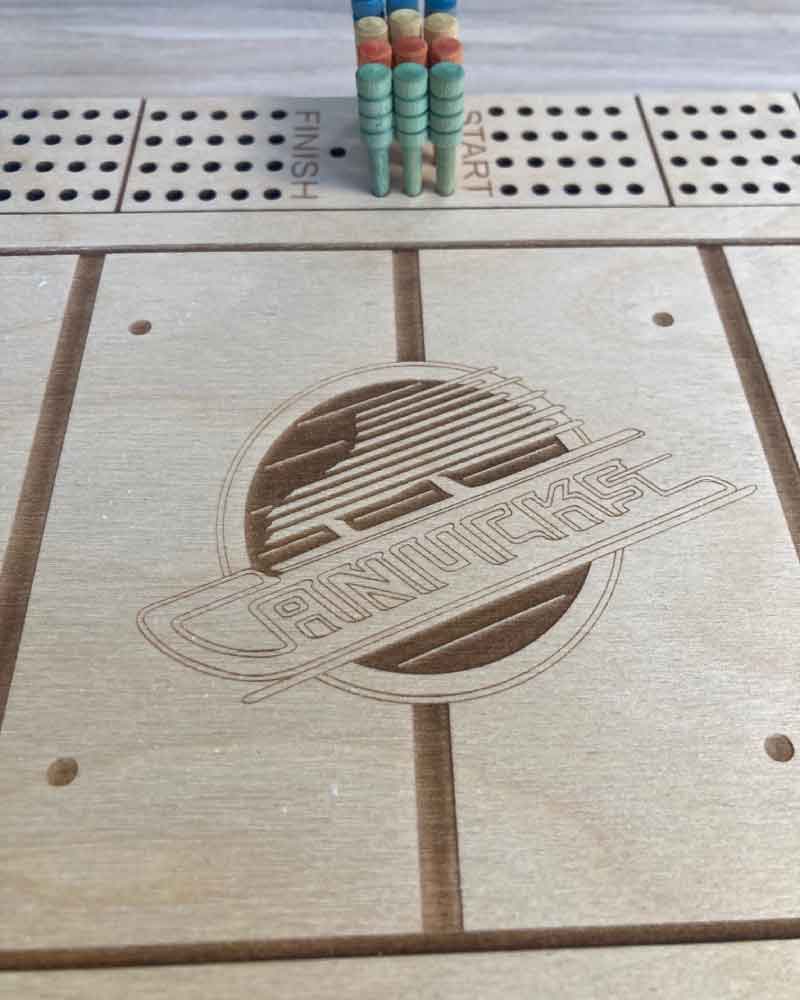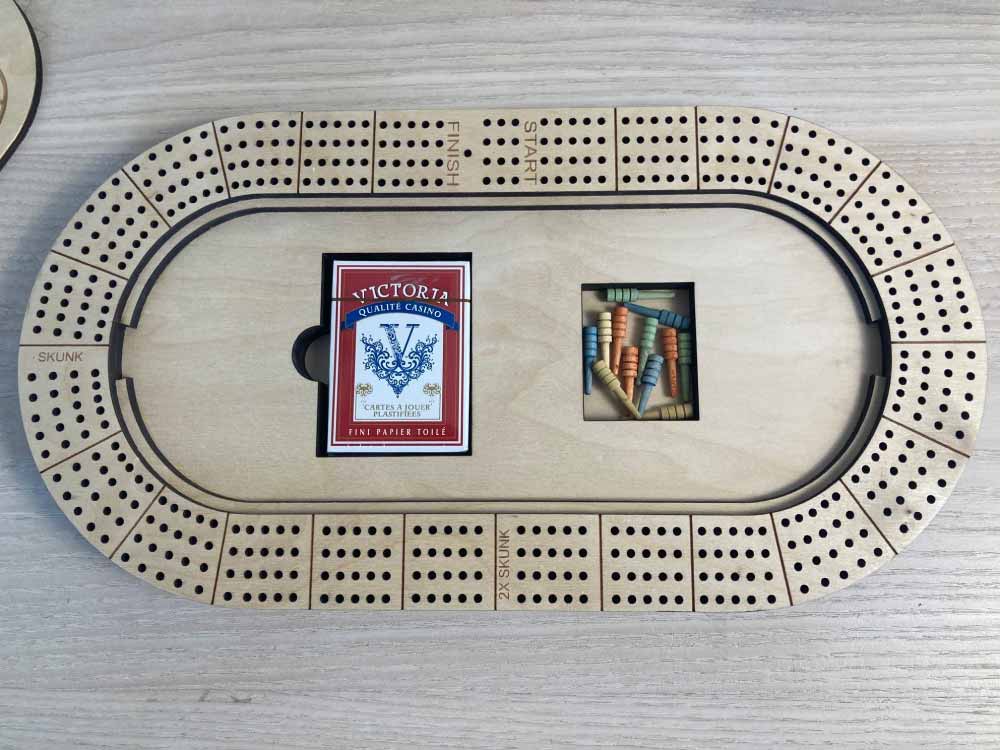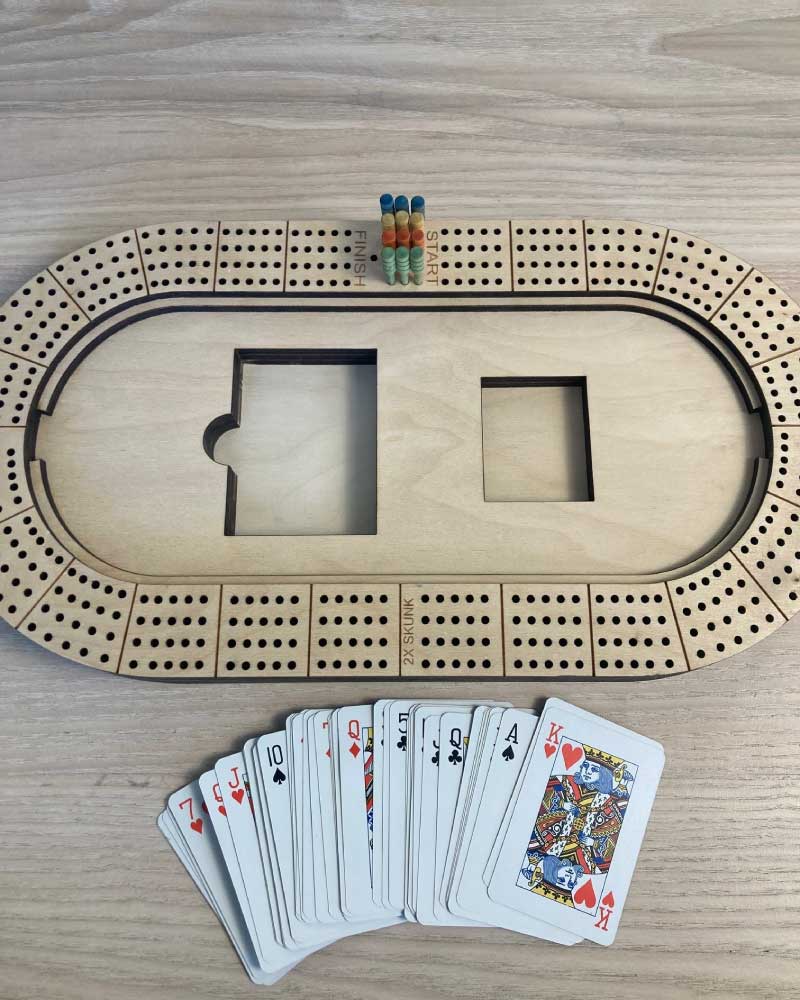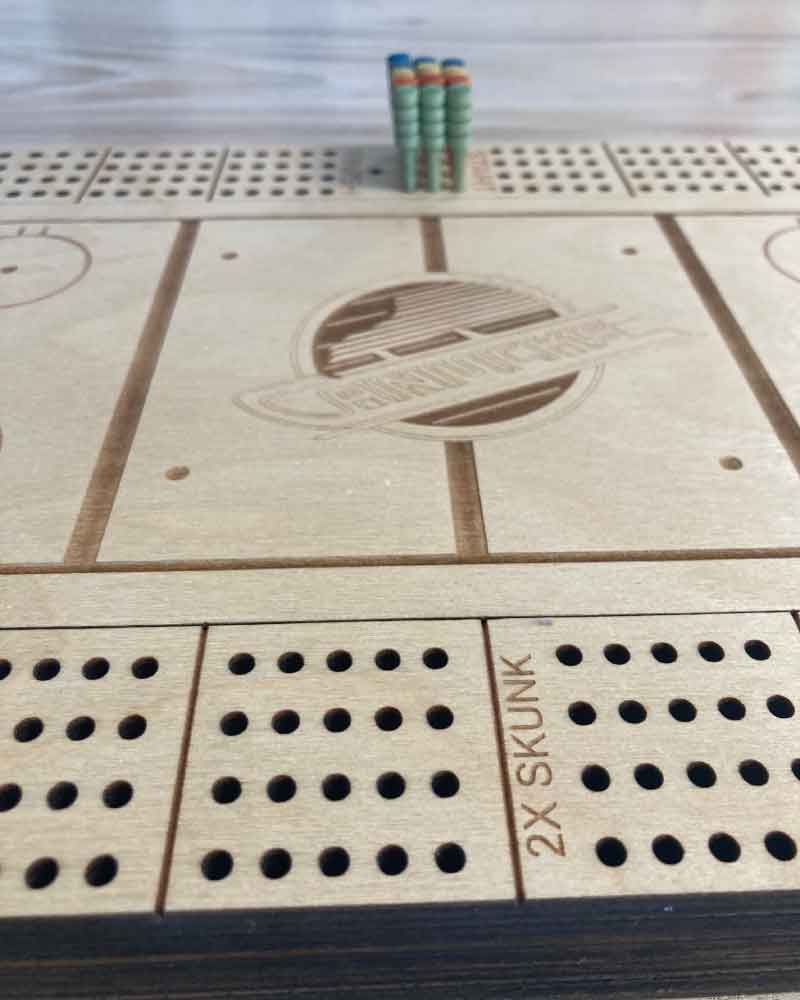 4 player Hockey Rink Crib Board with Logo - Laser engraved and cut
Large hockey rink (17" by 9") 4-player crib board cut and engraved with a C02 Laser.  We can engrave whatever logo you wish on the board.  It comes with a deck of cards and wooden crib pegs.  The cards and pegs have a storage place under the ice rink so...
Special Notes
Add Customization
Hours of fun on game night
Made in Carstairs Alberta
Why Choose Us ?
We are a family run small business that loves to create beautiful wooden board games and other items made of wood.
Customization
Add engraving to the back of the game to customize it. This is great way to customize that special gift to you friends for family member.
Shipping
We ship everything tracked with insurance, and once you received your game, if you have any issues with the game, contact us and we will make it right.